KitchenAQUA
KitchenAQUA is harmless alkali anion water containing kitchen appliance cleanser that removes contaminants on kitchen appliances.
-provides high penetration and excellent cleansing power through powerful electron interactions
-safe for humans as it does not contain any surfactants and chemicals
-convenient for cleaning kitchen appliances that are hard to clean using general detergents as it does not create any foam
-removes contaminants and food poisoning germs when sprayed on table, tableware, and kitchen appliances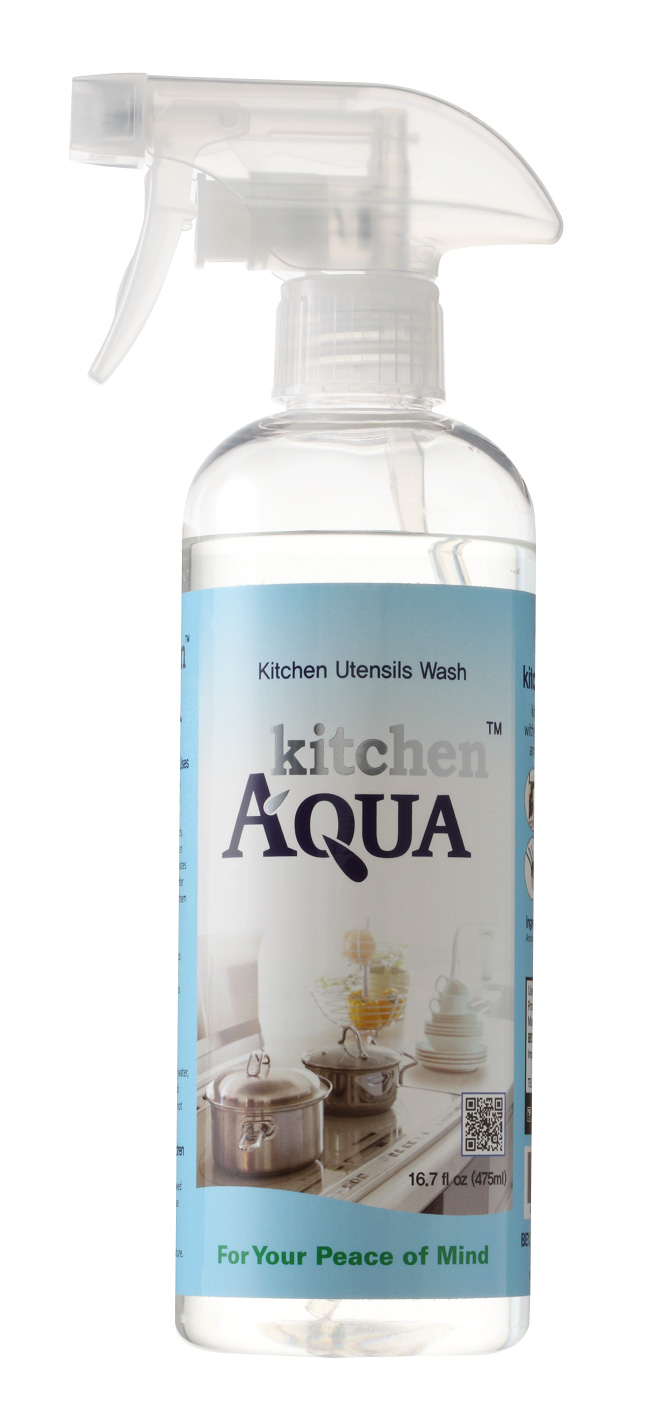 Mechanism and effects of Aqua series
AQUA water particle clusters are half of water particle clusters in size.
Therefore, AQUA products containing smaller water particle clusters provide high penetration into tiny spaces.
AQUA is produced by collecting electrons in electrolyzed oxidizing water and adding minerals to it through special treatments.
1) Remains of pesticides and contaminants on the surface
2) Electrons in AQUA solution remove remaining pesticides and contaminants on the surface
Removed contaminants do not re-attach as they are now polarized and float to the surface or deposit at the bottom
Specification
Special electrolytic alkali anion water (99.7%) + Minerals (0.3%)